Posts for tag: fluoride
By New Hope Cosmetic and Family Dentistry
November 28, 2020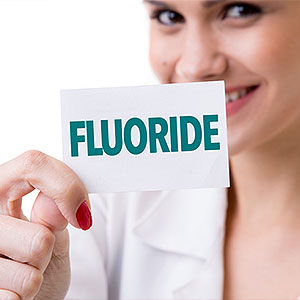 For over half a century now, community water systems have been adding fluoride to drinking water to help reduce the risk of tooth decay. Numerous long-term studies have demonstrated the soundness of this practice, prompting the U.S. Centers for Disease Control to call water fluoridation one of the ten most effective public health measures of the 20th Century.
In the 1960s, after years of study into the teeth-strengthening effects of fluoride, the U.S. Public Health Service recommended that drinking water utilities add fluoride at a rate of between 0.7 and 1.20 milligrams per liter (mg/L) or parts per million (ppm) of water. This recommendation held fast until 2015 when the service changed the recommendation to no more than 0.7 mg/L.
Why the change to guidelines that had been in place for over fifty years? The revision was in response to an increasing occurrence of dental fluorosis. This condition happens when the teeth absorb more fluoride than necessary, leading to discoloration of the surface enamel, creating effects like small white spots or brownish "mottling."
Dental fluorosis is the only known health condition caused by fluoride. As such, it doesn't damage the tooth itself, and is mainly a cosmetic problem. But it can still be avoided if fluoride intake is kept at moderate levels.
The original recommendation was sound science when first introduced. Since then, though, the prevalence of fluoride in everyday life has grown, with the chemical commonly found in dental care products like toothpastes or mouthrinses, as well as many processed foods and beverages and even infant formula. Our society's overall intake of fluoride has been growing as a result.
The new recommendation came after several years of research to verify water fluoridation levels of 0.7 mg/L would still be effective in the fight against tooth decay while lowering the risk of dental fluorosis. With this adjustment, this important and safe measure for keeping your family's teeth protected against disease is safer than ever.
If you would like more information on how fluoride can help your family fight tooth decay, please contact us or schedule an appointment for a consultation.
By New Hope Cosmetic and Family Dentistry
September 02, 2016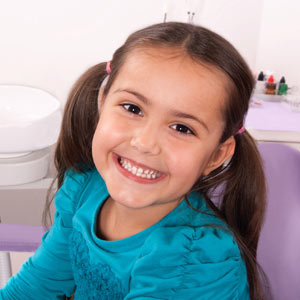 Protecting a child's primary ("baby") teeth from tooth decay should be a top priority. If one is lost prematurely due to decay, it could cause the permanent tooth to misalign when it comes in.
The basic prevention strategy for every child is daily brushing and flossing and regular dental visits. But children at higher risk for decay may need more: Â additional fluoride applied to teeth enamel during office visits.
This natural mineral has been shown to strengthen enamel, teeth's protective layer against decay, especially during its early development. Enamel is composed of calcium and phosphate minerals interwoven to form a crystalline structure called hydroxyapatite. Fluoride joins with this structure and changes it to fluorapatite, which is more resistant to mouth acid than the original structure.
We mostly receive fluoride through fluoridated drinking water and dental care products like toothpaste. Topical fluoride takes it a step further with a stronger dose than found in either of these sources. It can be applied with a foam, varnish or gel using an isolation tray (foam or gel) or painted onto the enamel (varnish or gel).
But does topical fluoride effectively reduce the occurrence of decay? Research indicates yes: a recent review of 28 studies involving over 9,000 children found an average 28% reduction in decayed teeth in children who underwent topical fluoride treatments.
There is, though, one potential side effect: children who swallow the fluoride substance can become sick and experience headache, stomach pain or vomiting. This can be avoided with proper precautions when applying it; the American Dental Association also recommends using only varnish for children younger than 6 years. It's also recommended that children receiving gel or foam not eat or drink at least thirty minutes after the treatment (those who receive the varnish aren't restricted in this way).
Topical fluoride is most effective as part of an overall prevention strategy. Besides daily hygiene and regular dental visits, you can also help reduce your child's decay risk by limiting the amount of sugar in their diet. Sealants, which are applied to the nooks and grooves of teeth where plaque can build up, may also help.
If you would like more information on fluoride gels and other clinical treatments to prevent tooth decay, please contact us or schedule an appointment for a consultation.
As one of America's most beloved go-to guys for inspiration on the latest interior design trends, Nate Berkus has written a highly successful book, Home Rules: Transform the Place You Live Into a Place You'll Love; he is a contributing editor to O Magazine; and he is currently hosting his own television program, The Nate Berkus Show. He is also recognized for his eye-catching smile.
During a recent interview with Dear Doctor magazine, Berkus opened up about the facts behind his trademark smile. While his smile is all-natural — he never wore braces or had any cosmetic work done — he gives credit to his childhood dentist for the preventative healthcare he received as a young boy. "I'm grateful for having been given fluoride treatments and sealants as a child," he said. Nate also shared the important flossing advice he learned from his dentist that he still follows today: "Floss the ones you want to keep."
Why is flossing so important?
Flossing is crucial because it remains the most effective method for removing plaque from between teeth, where the toothbrush can't reach. It is also an important part of keeping your gums healthy so that you can avoid periodontitis (gum disease). You should floss at least once a day either before or after you brush your teeth. If you see blood after flossing, it may indicate that you have periodontitis, or it may mean that you are flossing too harshly. Remember, you need to use a delicate hand and a proper technique when brushing and flossing to avoid damaging your teeth and gums.
To learn more about flossing, including step-by-step instructions with photos, you can continue reading the Dear Doctor magazine article "Flossing — A Different Approach." Or you can contact us today to schedule an appointment so that we can conduct a thorough examination, review your brushing and flossing techniques, and discuss any questions you have as well as treatment options. As needed, we will work with you to teach you the proper brushing and flossing techniques so that you feel confident before you leave our office. And to read the entire interview with Nate Berkus, please see the Dear Doctor magazine article "Nate Berkus."