Posts for: January, 2019
By New Hope Cosmetic and Family Dentistry
January 18, 2019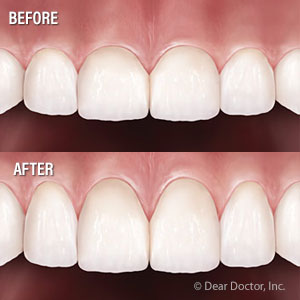 While tooth decay is a potential problem at any age, the risk increases as you grow older. Not only are senior adults more susceptible, decay is often more difficult to treat. That's because cavities can occur at or below the gum line, often due to gum recession.
If that's the case, we won't be able to fill the cavity in the usual way because the gum tissue is in the way. To make it possible to treat, we may need to perform a minor surgical procedure known as crown lengthening.
As the name implies, the procedure helps expose more of the crown, the tooth's visible part, from the surrounding gum tissue. In basic terms, we're repositioning the gum tissue away from the biting surface of a tooth to make room for a filling. It's also useful for improving a tooth's appearance by making it look longer, or creating room for a crown or other dental restoration.
After applying a local anesthesia, the dentist (or periodontist, a specialist in the gums) creates a tiny flap of gum tissue with a series of incisions. This allows the dentist to move the affected gums out of the way to access the underlying bone. The dentist then reshapes the bone to adequately support the gum tissue when it's finally repositioned to expose the crown. In its new and improved position, the dentist sutures the gum tissue in place.
For a few days afterward, the patient will need to restrict their diet to soft foods, avoid strenuous activities and apply an ice pack to help reduce swelling the day of surgery. They will also prescribe a pain reliever and possibly an antibiotic to reduce the chances of infection.
While most people return to normal activities a few days later, you'll usually have to wait a few weeks for the gums to heal before undergoing any further treatments for the affected teeth. But even with the wait, crown lengthening could make it possible to not only save your tooth but improve your smile as well.
If you would like more information on treating tooth decay, please contact us or schedule an appointment for a consultation. You can also learn more about this topic by reading the Dear Doctor magazine article "Crown Lengthening: This Common Surgical Procedure Restores Function and Improves Appearance."
By New Hope Cosmetic and Family Dentistry
January 08, 2019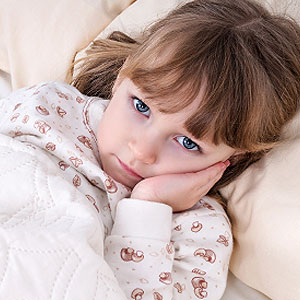 Dental disease doesn't discriminate by age. Although certain types of disease are more common in adults, children are just as susceptible, particularly to tooth decay.
Unfortunately, the early signs of disease in a child's teeth can be quite subtle—that's why you as a parent should keep alert for any signs of a problem. Here are 3 things you might notice that definitely need your dentist's attention.
Cavities. Tooth decay occurs when mouth acid erodes tooth enamel and forms holes or cavities. The infection can continue to grow and affect deeper parts of the tooth like the pulp and root canals, eventually endangering the tooth's survival. If you notice tiny brown spots on their teeth, this may indicate the presence of cavities—you should see your dentist as soon as possible. To account for what you don't see, have your child visit your dentist at least twice a year for cleanings and checkups.
Toothache. Tooth pain can range from a sensitive twinge of pain when eating or drinking hot or cold foods to a throbbing sharp pain. Whatever its form, a child's toothache might indicate advancing decay in which the infection has entered the tooth pulp and is attacking the nerves. If your child experiences any form of toothache, see your dentist the next day if possible. Even if the pain goes away, don't cancel the appointment—it's probable the infection is still there and growing.
Bleeding gums. Gums don't normally bleed during teeth brushing—the gums are much more resilient unless they've been weakened by periodontal (gum) disease (although over-aggressive brushing could also be a cause).  If you notice your child's gums bleeding after brushing, see your dentist as soon as possible—the sooner they receive treatment for any gum problems the less damage they'll experience, and the better chance of preserving any affected teeth.
If you would like more information on dental care for your child, please contact us or schedule an appointment for a consultation.