Posts for: September, 2018
By New Hope Cosmetic and Family Dentistry
September 20, 2018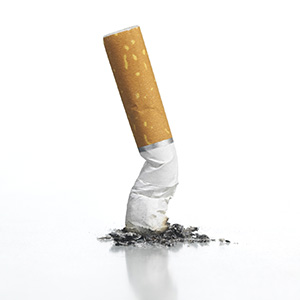 With a 95-plus percent survival rate after ten years, dental implants are one of the most durable replacement restorations available. Implants can potentially last much longer than less expensive options, which could make them a less costly choice in the long run.
But although a rare occurrence, implants can and do fail—often in the first few months. And tobacco smokers in particular make up a sizeable portion of these failures.
The reasons stem from smoking's effect on oral health. Inhaled smoke can actually burn the outer skin layers in the mouth and eventually damage the salivary glands, which can decrease saliva production. Among its functions, saliva provides enzymes to fight disease; it also protects tooth enamel from damaging acid attacks. A chronic "dry mouth," on the other hand, increases the risk of disease.
The chemical nicotine in tobacco also causes problems because it constricts blood vessels in the mouth and skin. The resulting reduced blood flow inhibits the delivery of antibodies to diseased or wounded areas, and so dramatically slows the healing process. As a result, smokers can take longer than non-smokers to recover from diseases like tooth decay or periodontal (gum) disease, or heal after surgery.
Both the higher disease risk and slower healing can impact an implant's ultimate success. Implant durability depends on the gradual integration between bone and the implant's titanium metal post that naturally occurs after placement. But this crucial process can be stymied if an infection resistant to healing arises—a primary reason why smokers experience twice the number of implant failures as non-smokers.
So, what should you do if you're a smoker and wish to consider implants?
First, for both your general and oral health, try to quit smoking before you undergo implant surgery. At the very least, stop smoking a week before implant surgery and for two weeks after to lower your infection risk. And you can further reduce your chances for failure by practicing diligent daily brushing and flossing and seeing your dentist regularly for cleanings and checkups.
It's possible to have a successful experience with implants even if you do smoke. But kicking the habit will definitely improve your odds.
If you would like more information on dental implants, please contact us or schedule an appointment for a consultation. You can also learn more about this topic by reading the Dear Doctor magazine article "Dental Implants & Smoking."
By New Hope Cosmetic and Family Dentistry
September 10, 2018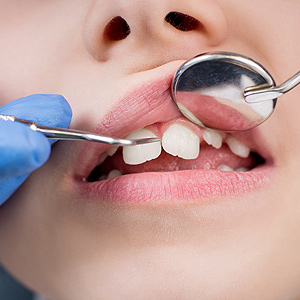 Overbites, underbites, crossbites—these are just a few of the possible malocclusions (poor bites) you or a family member might be experiencing. But no matter which one, any malocclusion can cause problems.
Besides an unattractive smile, a malocclusion makes it more difficult to chew and to keep the teeth and gums clean of disease-causing bacterial plaque. Thus correcting a malocclusion improves dental health; a more attractive smile is an added bonus.
This art of correction—moving teeth back to the positions where they belong—is the focus of a dental specialty called orthodontics. And, as it has been for several decades, the workhorse for achieving this correction is traditional braces.
Braces are an assembly of metal brackets affixed to the teeth through which the orthodontist laces a metal wire. The wire is anchored in some way (commonly to the back teeth) and then tightened to apply pressure against the teeth. Over time this constant and targeted pressure gradually moves the teeth to their new desired positions.
The reason why this procedure works is because teeth can and do move naturally. Although it may seem like they're rigidly set within the jawbone, teeth are actually held in place by an elastic tissue network known as the periodontal ligament. The ligament lies between the tooth and bone and keeps the tooth secure through tiny fibers attached to both it and the bone. But the ligament also allows teeth to continually make micro-movements in response to changes in chewing or other environmental factors.
In a sense, braces harness this tooth-moving capability like a sail captures the wind propelling a sailboat. With the constant gentle pressure from the wires regularly adjusted by the orthodontist, the periodontal ligament does the rest. If all goes according to plan, in time the teeth will move to new positions and correct the malocclusion.
In a way, braces are the original "smile makeover"—once crooked teeth can become straight and more visually appealing. More importantly, though, correcting a poor bite improves how the mouth works, especially while eating, and keeping things clean. A straighter smile isn't just more attractive—it's healthier.
If you would like more information on correcting misaligned teeth, please contact us or schedule an appointment for a consultation. You can also learn more about this topic by reading the Dear Doctor magazine article "Moving Teeth with Orthodontics."