Posts for: March, 2018
By New Hope Cosmetic and Family Dentistry
March 29, 2018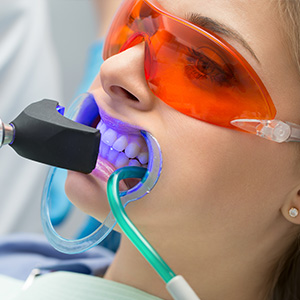 If you're ready to put the "pizzazz" back into your smile, your dentist may be able to help. It's possible your dull, dingy smile could be transformed with teeth whitening.
Teeth whitening or bleaching is a technique that applies a solution with a bleaching agent (usually up to 35% hydrogen peroxide in an office setting) to the teeth to whiten them. Although there are Do-It-Yourself home whitening kits you can use, there are a few good reasons why you should first consider a whitening procedure in a dental office setting.
To begin with, you should first have your teeth examined by a dentist to determine why they're discolored. Certain foods and beverages we consume or tobacco habits are the usual culprits causing stains on the enamel, the outermost tooth layer. These are the kinds of stains targeted by most whitening solutions.
But the interior of a tooth can also become discolored for reasons like trauma, past dental work or tetracycline use at an early age. If your staining is internal (intrinsic) rather than external (extrinsic) reducing that discoloration will require an invasive procedure only a dentist can perform—a home kit won't be able to do the job.
Another reason for having your teeth whitened by your dentist (even extrinsic staining) involves your time and the degree of brightness you'd like. Because dentists use stronger bleaching solutions (home kits usually use a weaker solution of 10% carbamide peroxide) it takes fewer sessions than home kits to achieve results—and they may last longer. In addition, dentists have more control over the level of brightness to match your expectations of a more subdued, natural look or a dazzling "Hollywood" smile.
A dentist can also help you navigate special circumstances like matching and managing natural teeth whiteness with dental restorations (which don't bleach) or special whitening situations like a single discolored tooth.
Even if you eventually decide to go the home kit route, consulting with a dentist first can still prove helpful. You'll get expert advice on products, tips on how to apply them and how to prolong the whitening effect. Whichever way you go, home kit or dentist, you can gain a brighter, more confident smile with teeth whitening.
If you would like more information on teeth whitening, please contact us or schedule an appointment for a consultation. You can also learn more about this topic by reading the Dear Doctor magazine article "Important Teeth Whitening Questions…Answered!"
By New Hope Cosmetic and Family Dentistry
March 14, 2018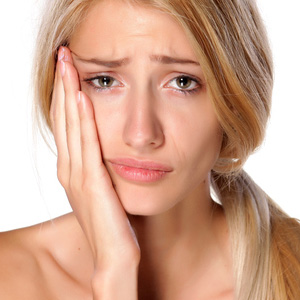 Tooth decay is one of the most common diseases in the world, nearly as prevalent as the common cold. It's also one of the two major dental diseases—the other being periodontal (gum) disease—most responsible for tooth and bone loss.
Tooth decay begins with high levels of acid, the byproduct of oral bacteria feeding on food remnants like sugar. Acid can erode tooth enamel, leading to a cavity that will require removal of decayed material around it and then a filling.
Sometimes, though, decay can spread deeper into the tooth reaching all the way to its core: the pulp with its bundle of nerves and blood vessels. From there it can travel through the root canals to the bone. The continuing damage could eventually lead to the loss of the infected tooth.
If decay reaches the tooth interior, the best course of action is usually a root canal treatment. In this procedure we access the pulp through the crown, the visible part of the tooth, to remove all of the diseased and dead tissue in the pulp chamber.
We then reshape it and the root canals to receive a filling. The filling is normally a substance called gutta percha that's easily manipulated to conform to the shape of the root canals and pulp chamber. After filling we seal the access hole and later cap the tooth with a crown to protect it from re-infection.
Root canal treatments have literally saved millions of teeth. Unfortunately, they've gained an undeserved reputation for pain. But root canals don't cause pain—they relieve the pain caused by tooth decay. More importantly, your tooth can gain a new lease on life.
But we'll need to act promptly. If you experience any kind of tooth pain (even if it goes away) you should see us as soon as possible for an examination. Depending on the level of decay and the type of tooth involved, we may be able to perform the procedure in our office. Some cases, though, may have complications that require the skills, procedures and equipment of an endodontist, a specialist in root canal treatment.
So, don't delay and allow tooth decay to go too far. Your tooth's survival could hang in the balance.
If you would like more information on tooth decay treatment, please contact us or schedule an appointment for a consultation. You can also learn more about this topic by reading the Dear Doctor article "Root Canal Treatment: What You Need to Know."