Posts for: November, 2016
By New Hope Cosmetic and Family Dentistry
November 24, 2016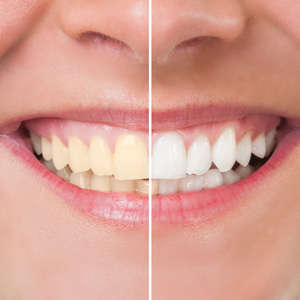 Whitening can transform the dullest teeth into a dazzling smile fit for a Hollywood star. But before you undergo a whitening procedure, you might have a few questions about it. Here are the answers to a few of the most common.
How white can I go? In an office application we can adjust the solution and application time to control the level of shade (dark or light) from subtle to dazzlingly bright. The real question, though, is how much color change will look best for you? A good rule of thumb is to match the shade in the whites of your eyes.
Whitening will improve poor dental conditions…right? Not necessarily. Besides foods, beverages or poor hygiene, decay, abscesses or problems from root canal treatments can also cause discoloration. In some dental situations, whitening could make your smile less attractive. If, for example, you have exposed roots due to gum recession, those areas won't bleach like the enamel and could make their exposure stand out more. Better to try and repair these problems before whitening.
What effect will teeth whitening have on my dental work? None â??composite or ceramic materials won't lighten. The real concern is with creating a situation where whitened natural teeth don't match the color of dental work. Depending on the location of your veneers, crowns or other bridgework you could have a color mismatch that will look unattractive. We would therefore need to take your dental work into consideration and adjust the shading accordingly.
Will teeth whitening work on any stained teeth? That depends on the cause of the staining. If it's on the enamel, then external bleaching techniques should work. If, however, the discoloration comes from inside the tooth, then only a dental procedure that applies a bleaching agent inside the tooth can alleviate that kind of discoloration.
So after whitening, I'm good to go? Well, not permanently. Eventually the brightness will diminish or fade, usually in six months to two years. You can, of course, prolong the fade rate by not using tobacco, cutting back on staining beverages like red wine, tea and coffee, practicing daily oral hygiene and visiting us for regular office cleanings and other dental work. We can also touch up your existing whitening during your visits.
If you would like more information on teeth whitening, please contact us or schedule an appointment for a consultation. You can also learn more about this topic by reading the Dear Doctor magazine article "Important Teeth Whitening Questions…Answered!"
By New Hope Cosmetic and Family Dentistry
November 09, 2016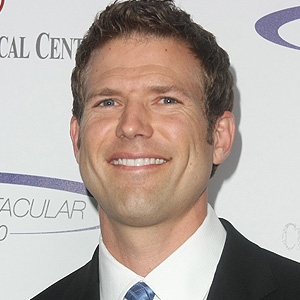 If we could go back in time, we all probably have a few things we wish we could change. Recently, Dr. Travis Stork, emergency room physician and host of the syndicated TV show The Doctors, shared one of his do-over dreams with Dear Doctor magazine: "If I [could have] gone back and told myself as a teenager what to do, I would have worn a mouthguard, not only to protect my teeth but also to help potentially reduce risk of concussion."
What prompted this wish? The fact that as a teenage basketball player, Stork received an elbow to the mouth that caused his two front teeth to be knocked out of place. The teeth were put back in position, but they soon became darker and began to hurt. Eventually, both were successfully restored with dental crowns. Still, it was a painful (and costly) injury — and one that could have been avoided.
You might not realize it, but when it comes to dental injuries, basketball ranks among the riskier sports. Yet it's far from the only one. In fact, according to the American Dental Association (ADA), there are some two dozen others — including baseball, hockey, surfing and bicycling — that carry a heightened risk of dental injury. Whenever you're playing those sports, the ADA recommends you wear a high-quality mouth guard.
Mouthguards have come a long way since they were introduced as protective equipment for boxers in the early 1900's. Today, three different types are widely available: stock "off-the-shelf" types that come in just a few sizes; mouth-formed "boil-and-bite" types that you adapt to the general contours of your mouth; and custom-made high-quality mouthguards that are made just for you at the dental office.
Of all three types, the dentist-made mouthguards are consistently found to be the most comfortable and best-fitting, and the ones that offer your teeth the greatest protection. What's more, recent studies suggest that custom-fabricated mouthguards can provide an additional defense against concussion — in fact, they are twice as effective as the other types. That's why you'll see more and more professional athletes (and plenty of amateurs as well) sporting custom-made mouthguards at games and practices.
"I would have saved myself a lot of dental heartache if I had worn a mouthguard," noted Dr. Stork. So take his advice: Wear a mouthguard whenever you play sports — unless you'd like to meet him (or one of his medical colleagues) in a professional capacity…
If you would like more information about mouthguards, please contact us or schedule an appointment for a consultation. You can read more in the Dear Doctor magazine article "Athletic Mouthguards."