Posts for: January, 2015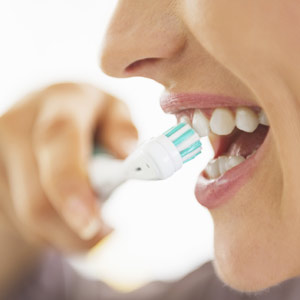 Yes, you brush your teeth every day. But how much do you really know about this important habit? Test your knowledge with our quiz on dental vocabulary.
Choose the correct meaning for:
Oral Hygiene

Clean language
The practice of keeping your teeth and gums clean
A shade of lipstick
A type of dental surgery

Biofilm

A movie about a person's life, such as "Ray Charles"
A new kind of cling wrap
An accumulation of bacteria that forms a whitish, sticky film
A tooth whitener

Dental plaque

A type of instrument used to clean teeth
Bacteria that accumulate on teeth and gums
An award given at the Dental Oscar ceremony
Your dentist's framed diploma

Inflammation

The body's response to harmful bacteria
A condition in which your gums become red and swollen and bleed easily
A cause of gingivitis
All of the above

Periodontal disease

Any disease caused by bacteria
Tooth decay
Whitish sores on the lips
Gum disease caused by dental plaque

Disclosants

Simple dyes that can stain plaque and make it visible
Television reality shows
Dental x-rays
A section of your annual tax report

Gingivitis

Any infection in the oral area
Tooth decay
Inflammation of the gums that can lead to periodontal disease
All of the above

Dental caries

Gum disease
A task carried out during your teeth cleaning
A technique of orthodontia
Tooth decay

Fluoride

A mineral that has been found to prevent tooth decay
The location of a famous dental school
A gasoline additive
A type of house paint

Inter-dental Area

Referring to the area between your teeth
The area regular proper flossing will keep clean
Area that wood points and specially designed brushes can be used to clean
All of the above
Answers: 1. b, 2. c, 3. b, 4. d, 5. d, 6. a, 7. c, 8. d, 9. a, 10. d
How did you do on our quiz? The more you know about keeping your teeth and gums clean and healthy, the better you will look and feel. Contact us today to schedule an appointment or to discuss your questions about oral hygiene. You can also learn more by reading the Dear Doctor article, "Oral Hygiene Behavior."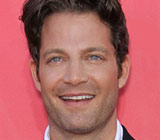 When it comes to dental health, you might say celebrity interior designer and television host Nate Berkus is lucky: Unlike many TV personalities, he didn't need cosmetic dental work to achieve — or maintain — his superstar smile. How did he manage that? Nate credits the preventive dental treatments he received as a youngster.
"I'm grateful for having been given fluoride treatments and sealants as a child. Healthy habits should start at a young age," he told an interviewer from Dear Doctor magazine. We couldn't have said it better — but let's take a moment and examine exactly what these treatments do.
Fluoride treatment — that is, the topical (surface) application of a concentrated fluoride gel to a child's teeth — is a procedure that's often recommended by pediatric dentists. Although tooth enamel is among the hardest substances in nature, fluoride has been shown to make it more resistant to tooth decay. And that means fewer cavities! Studies show that even if you brush regularly and live in an area with fluoridated water, your child could still benefit from the powerful protection of fluoride treatments given at the dental office.
Another potent defense against cavities is dental sealants. Despite your child's best efforts with the toothbrush, it's still possible for decay bacteria to remain in the "pits and fissures" of the teeth — those areas of the molars, for example, which have tiny serrated ridges and valleys where it's easy for bacteria to grow. Dental sealants fill in and protect vulnerable areas from bacterial attack, greatly decreasing the risk that future dental treatment will be required.
Why not take a tip from our favorite celebrity interior designer, and ask about cavity-preventing treatments for your children's teeth? If you would like more information about fluoride treatments or dental sealants, please contact us for a consultation. You can learn more in the Dear Doctor magazine articles "Topical Fluoride" and "Sealants for Children."