Posts for: November, 2014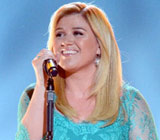 Now that celebrities can communicate directly with their fans through social media, we've started to see dispatches from some surprising locations — the dental chair, for example! Take singer Kelly Clarkson, who was the first winner of American Idol, and perhaps one of the first to seek moral support via social media before having an emergency root canal procedure.
"Emergency root canal — I've had better days," Kelly posted on her Facebook page, along with a photo of herself looking… well, pretty nervous. But is a root canal procedure really something to be scared about? It's time to clear up some misconceptions about this very common dental procedure.
First of all, root canal treatment is done to save a tooth that might otherwise be lost to an infection deep inside it. So while it's often looked upon with apprehension, it's a very positive step to take if you want to keep your teeth as long as possible. Secondly, tooth infections can be painful — but it's the root canal procedure that stops the pain. What, actually, is done during this tooth-saving treatment?
First, a local anesthetic is administered to keep you from feeling any pain. Then, a small opening is made through the chewing surface of the infected tooth, giving access to the central space inside, which is called the "pulp chamber." A set of tiny instruments is used to remove the diseased pulp (nerve) tissue in the chamber, and to clean out the root canals: branching tunnel-like spaces that run from the pulp chamber through the root (or roots) of the tooth. The cleared canals are then filled and sealed.
At a later appointment, we will give you a more permanent filling or, more likely, a crown, to restore your tooth's full function and protect it from further injury. A tooth that has had a root canal followed by a proper restoration can last as long as any other natural tooth — a very long time indeed.
If you have any questions about root canal treatment, please contact us or schedule an appointment for a consultation. You can learn more by reading the Dear Doctor magazine article "A Step by Step Guide to Root Canal Treatment."
"Cut down on sweets, especially between meals" is perhaps one of the least popular words of advice we dentists regularly give. We're not trying to be killjoys, but the facts are undeniable: both the amount and frequency of sugar consumption contributes to tooth decay. Our concern isn't the naturally occurring sugars in fruits, vegetables, grains or dairy products, but rather refined or "free" sugars added to foods to sweeten them.
The World Health Organization and the U.S. Food and Drug Administration both advise consuming no more than 50 grams (about ten teaspoons) of sugar a day. Unfortunately, our nation's average per person is much higher: we annually consume around 140 pounds per capita of refined sugars like table sugar or high fructose corn syrup, more than three times the recommended amount. Soft drinks are the single largest source of these in our diets — Americans drink an average of 52 gallons every year.
The connection between sugar and tooth decay begins with bacteria that ferments sugar present in the mouth after eating. This creates high levels of acid, which causes the mineral content of tooth enamel to soften and erode (a process called demineralization) and makes the teeth more susceptible to decay. Saliva naturally neutralizes acid, but it takes about thirty minutes to bring the mouth's pH to a normal level. Saliva can't keep up if sugars are continually present from constant snacking or sipping on soft drinks for long periods.
You can reduce the sugar-decay connection with a few dietary changes: limit your intake of sugar-added foods and beverages to no more than recommended levels; consume sweets and soft drinks only at meal times; replace sugar-added foods with fresh fruits and vegetables and foods that inhibit the fermentation process (like cheese or black and green teas); and consider using mint or chewing gum products sweetened with xylitol, a natural alcohol-based sugar that inhibits bacterial growth.
Last but not least, practice good oral hygiene with daily brushing and flossing, along with regular office cleanings and checkups. These practices, along with limits on refined sugar in your diet, will go a long way toward keeping your teeth and mouth healthy and cavity-free.
If you would like more information on the relationship of sugar and dental disease, please contact us or schedule an appointment for a consultation. You can also learn more about this topic by reading the Dear Doctor magazine article "Nutrition & Oral Health."